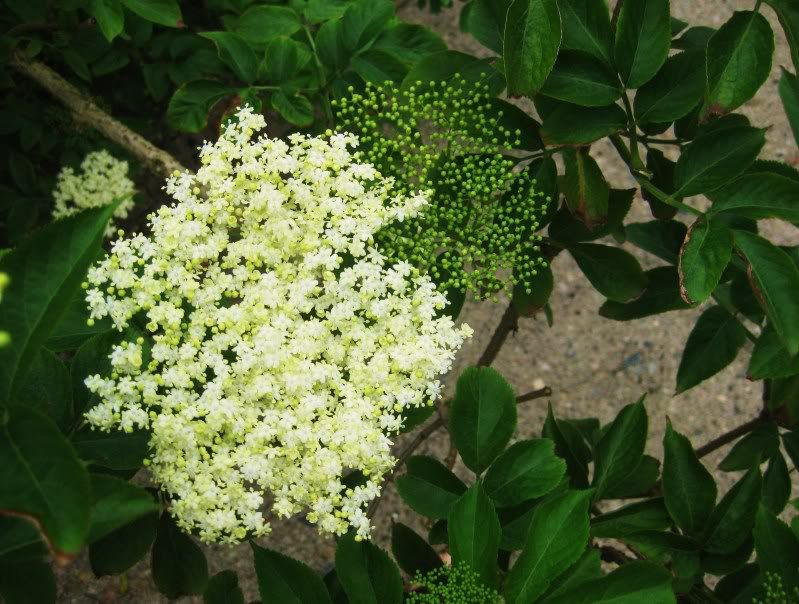 Since the sky never seems to stop crying, I've been spending more and more time inside the four walls of my house (and the supermarket, but that's a whole other matter), cooking, eating and writing. Mostly, I've been preserving foods, making jams by the kilos and freezing them down in small, portioned boxes. It's not that we managed to eat up the jams we made last year, or the year before that, or the year before that. But it's routine: when a berry is in season, we make jam. Jam, and saft.
Saft can be defined as Norwegian fruit or berry preservers which, when mixed with water, turns into juice. Naturally, you can buy bottles of saft in any grocery store around, but these are usually ridiculously sweet (surprise, surprise), and you can also purchase pre-mixed saft. These aren't, however, frankly worth investing in, as they all contain a rather disgusting amount of sugar. Not that homemade safts are über-healthy, but at least you get to know exactly what you're drinking.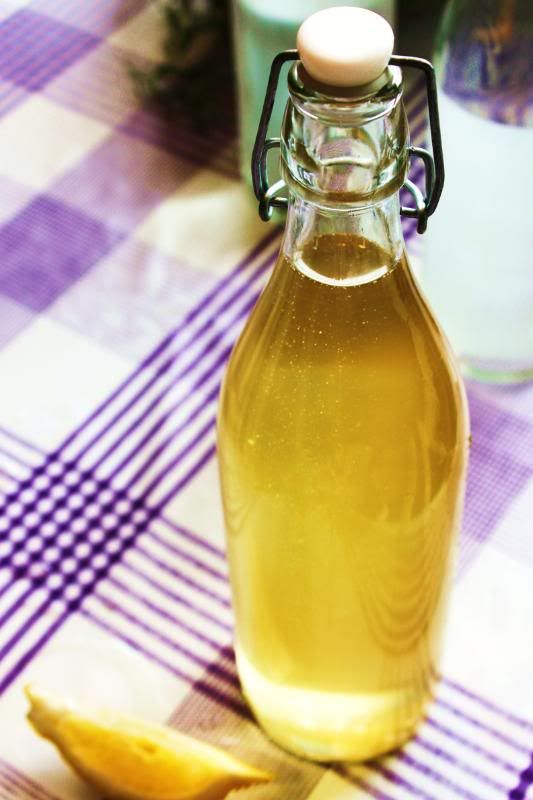 Saft epitomises a Norwegian summer more than anything else (except perhaps grilled fish), and although we drink it throughout the entire year, nothing beats a glass of fresh saft (except perhaps water?) when you're about to die of the heat (which frankly doesn't happen a lot here in the North). But seriously, it isn't really summer before I've made six litres or so of saft, which makes life difficult for me since most berries ripen in late July and August. Strawberries, of course, are ripe in June, but making strawberry-saft would make no rhyme or reason at all. Goodness. Can you imagine? Lest you think I sit inside all June waiting for the raspberries, redcurrants and blackcurrants to mature, let me tell you now of a most delightful little genus: the elderflower. I have no idea where it is native, nor am I particularly aware of its medicinal functions, but what I do know is that this flower is used to make the most fresh-tasting saft around.
Elderflower-saft is incredibly easy to make. First, you must pick the flowers themselves (I have never seen them sold anywhere), which is good fun. Next, you mix the flowers with water, sugar, lemons and tartaric acid in a large casserole. Then, you leave the mixture thus for three days – which leaves you ample time to visit a friend, clean the house, have a Harry Potter marathon... And finally, you strain the mixture, ridding it of the flowers and lemons, pour the syrup into bottles and mix it with water. That's it. Four ingredients, plus water. Simple. But possibly the greatest thing since bread came sliced.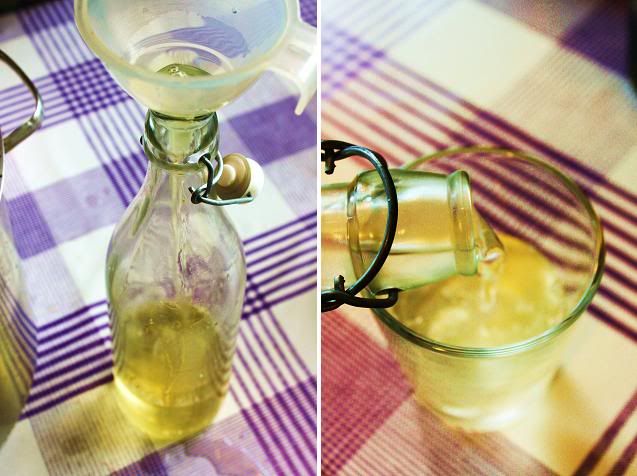 *Ingredients*
40 large elderflower-clusters
3 l. water
4 kg. sugar
4 lemons
100 g. tartaric acid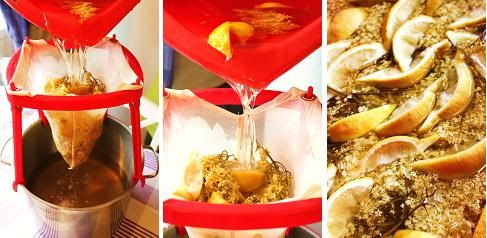 1.Rinse the flowers and place them in a large casserole. Cut the lemons into quarters, squeeze the juice out of the lemons and place in the large casserole.
2.Boil the water and add the sugar. Mix until the sugar is dissolved. Add the tartaric acid and mix well together with the water. Let the mixture re-heat until it starts to boil, and pour over the elderflower-lemon casserole. Cover with a piece of cloth and let rest for five days.
3.After five days, strain the mixture, ridding it of the flowers and lemons. You can freeze this saft as well.